< Back
How One Agency's Pro Bono Project Got Them Massive Exposure And Clients
Every agency wants creatively fulfilling work. But how many of us make our own opportunities instead of waiting for the phone to ring? I sit down with Mike Hachey to discuss how they did just that and got phone calls from most of the major NHL teams for new projects as a result.
Mike Hachey is the CEO and executive producer of Egg Studios, a digital content production agency based in Halifax, Nova Scotia and Moncton, New Brunswick.

Egg has been around for over ten years and has a reputation for producing some of the best creative content inside and outside of the Atlantic Canadian region. I sat down and spoke with Mike about attracting top talent, working with huge brands and competing with other agencies in major cities like Toronto, Vancouver and New York.
Perhaps the most interesting thing we discussed was how Egg decided to produce a pre-game show for the Halifax Mooseheads (a major junior hockey team) for free simply as an experiment, a chance to flex their creative muscle and deliver something amazing to local hockey fans.
What they didn't expect was the attention that came from it; 6,000 views within the first week, coverage from Sports Illustrated and NHL.com along with phone calls from numerous NHL franchises to pitch similar work. What this goes to show is that if you make your own opportunities and create what you're most passionate about before being commissioned by a client, sometimes this can generate the biggest financial reward in the long term.
Here's the video of the Mooseheads pre-game show:
This is the fourth episode of "Agencies In Offices Drinking Beer". I'd like to thank our sponsor, Spider Video who handles the video production and editing services.
Struggling to write a proposal? Fast forward to send.
Our gallery of free proposal templates can kick-start your sales process.
View Templates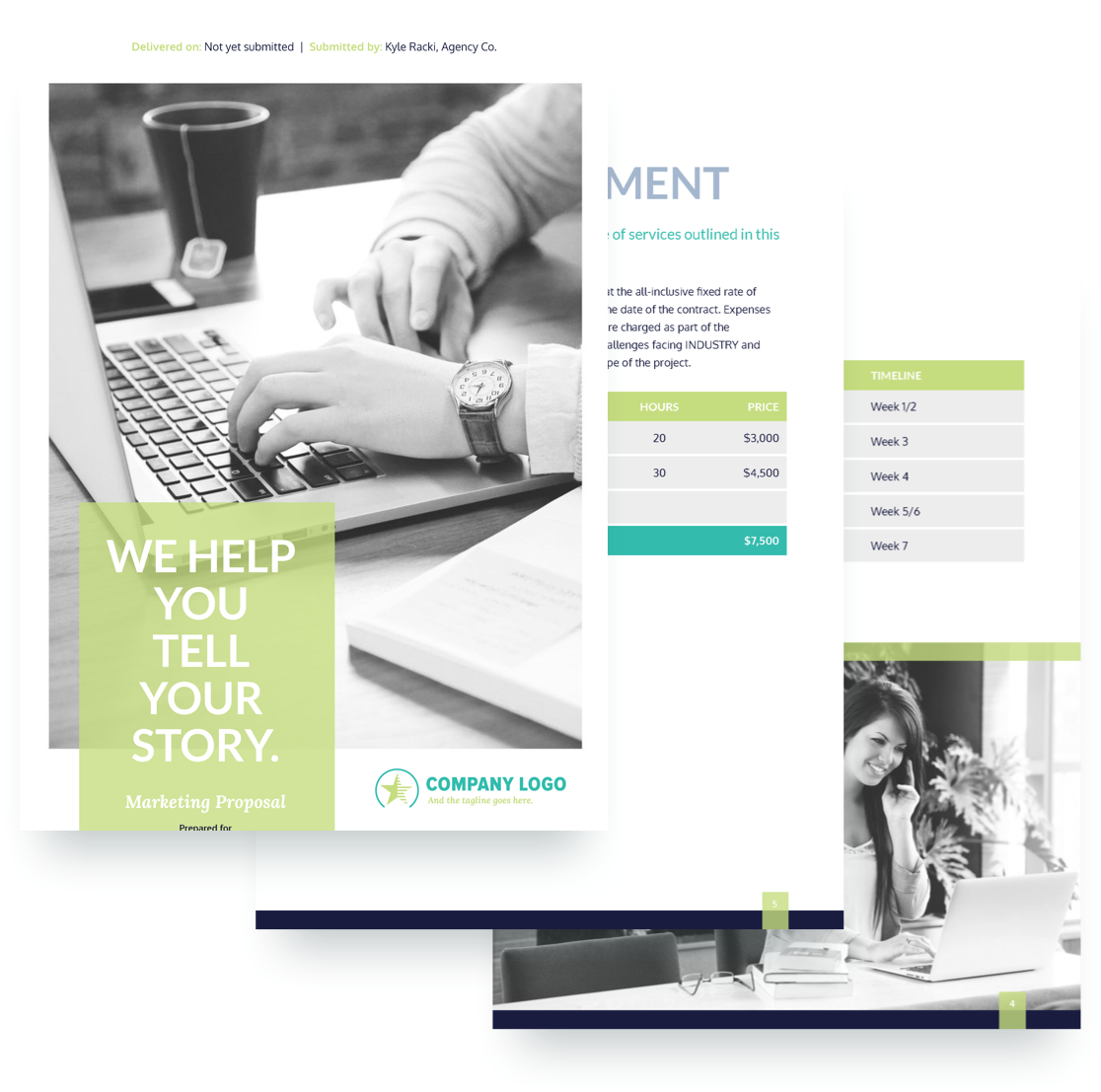 Your mission? Close the deal. Your secret weapon? Our proposal templates.
Our free, professionally written and designed proposal templates can help you win the battle for better business.
View Templates