< Back
Want A Free Proposify Account?
The latest version of Proposify rewards you for sharing with your colleagues. We've also got some other cool updates to share with you.
Do you have any friends or colleagues who you think would love sending proposals using our software?
Now we're giving you a reason to beyond just being the sweet person you are. :)
We just implemented a referral program that rewards you for bringing new customers to our door!
Here's how it works. If you're a paying customer of Proposify you can click on the link in the header that says "Want a free account?"
You'll see several ways to share Proposify, either by email, Twitter, Facebook, a site badge or just a straight link.
That link is specific to your account so when someone clicks on it we know it was you who referred him/her. If that customer signs up to a paid Proposify account we'll take 20% off your monthly/annual bill as long as that person stays with us as a customer. If you can get just 5 people to sign up to paid accounts then your account is 100% free!
We want to grow Proposify in 2015 and beyond and we'll reward you for helping us on our startup journey!
A few little new things
The latest release isn't stuffed with new features. We concentrated mostly on bug fixes and some usability improvements. However we did manage to squeeze in a few cool little features:
Rich emails to send your clients
The emails that go out to your clients are now prettier! Instead of a plain text looking email it's now a somewhat fancy HTML email that automatically outputs an email signature of the user assigned to the proposal. In a future release we are going to add the ability to customize the design of it by adding your logo to the header. You can also now CC and BCC people when sending a proposal to a client.
What's coming in March
We've got a busy couple of releases planned with some exciting new features. Here's what we plan to work on:
Basecamp integration
Multi-page pricing tables
Translated client previews (about 12 languages planned)
Pipedrive integration
Want to help decide on our next integration? Click here to fill out the third party integration survey
Any feedback or suggestions? Please leave a comment or email us at support@proposify.biz
Struggling to write a proposal? Fast forward to send.
Our gallery of free proposal templates can kick-start your sales process.
View Templates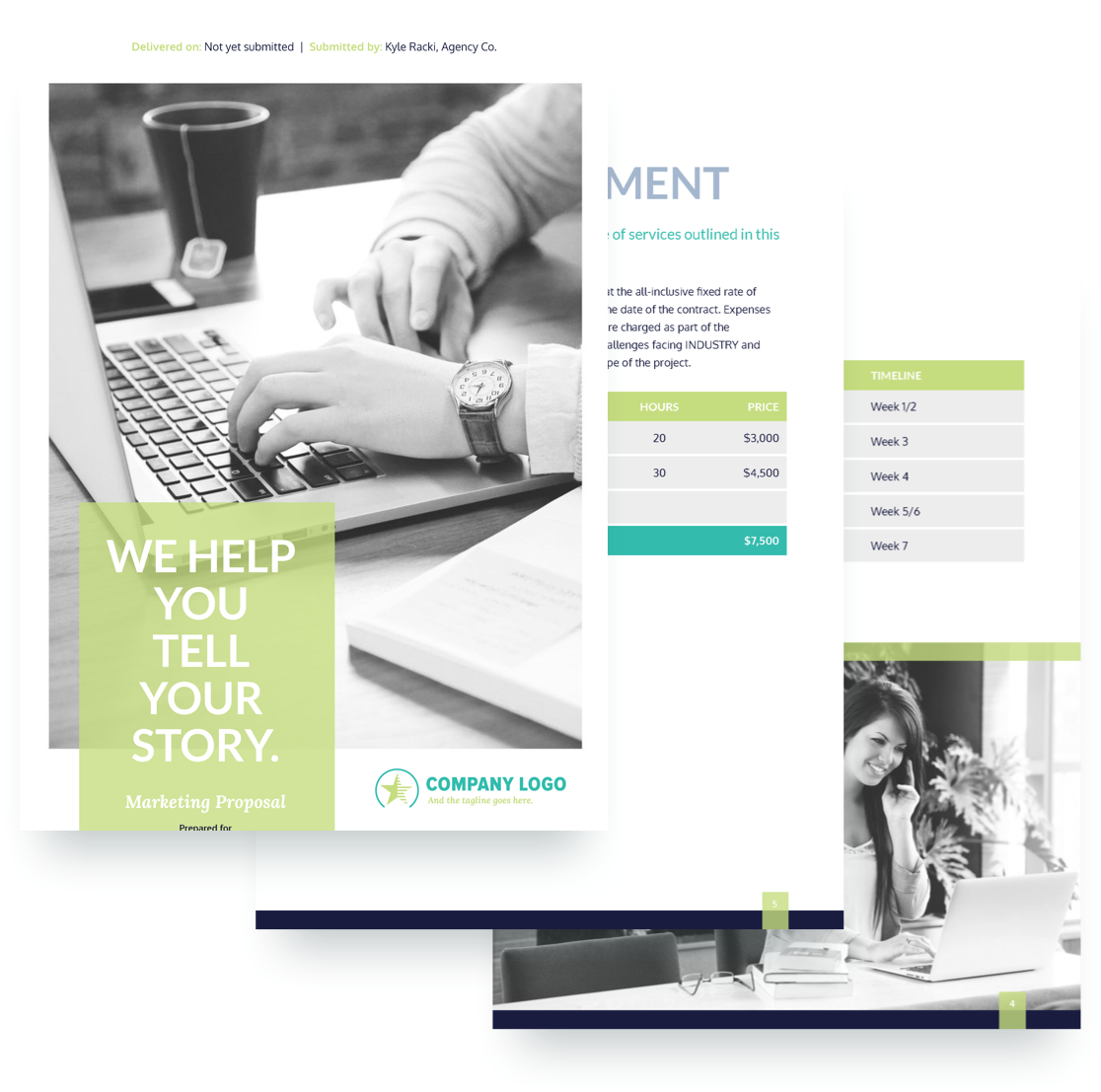 Your mission? Close the deal. Your secret weapon? Our proposal templates.
Our free, professionally written and designed proposal templates can help you win the battle for better business.
View Templates