Get 60% faster sign-off with online signatures
Our easy-to-use online signature tool lets clients sign your proposal right away, right in the browser. You can add as many signature lines as you like, for your client and your team. Each signature is also legally binding to protect everyone's best interests.
Get paid faster with Stripe
Our integration with Stripe allows you to request a payment from your clients right in the proposal so you can get paid as soon as they sign off. Stripe also supports 135 currencies, making it easier to collect payments from clients around the world.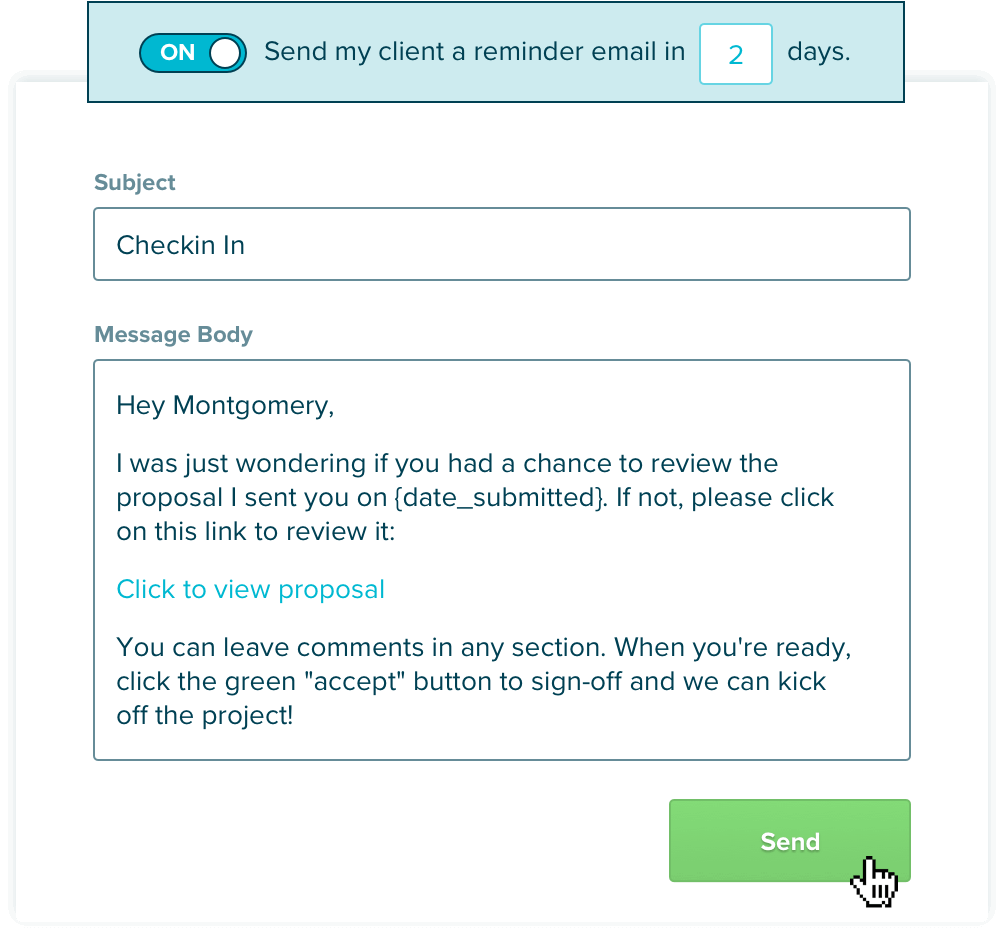 Keep deals from going cold
You need to keep your proposal at the top of your client's mind. Schedule a friendly, automated reminder email to go out if they haven't viewed your proposal after a certain amount of time.
We keep you in the know
Waiting can be hard, especially with a big deal on the table. We notify you as soon as your client opens your email, clicks the proposal link, comments on anything, and (most importantly!) accepts your proposal.
The inside track
Our snapshot delivers juicy details about how your client interacts with your proposal. We tell you which sections they looked at and for how long, plus the amount of time they spent viewing the proposal overall. This valuable insight into what makes a successful proposal can help you improve your proposal game.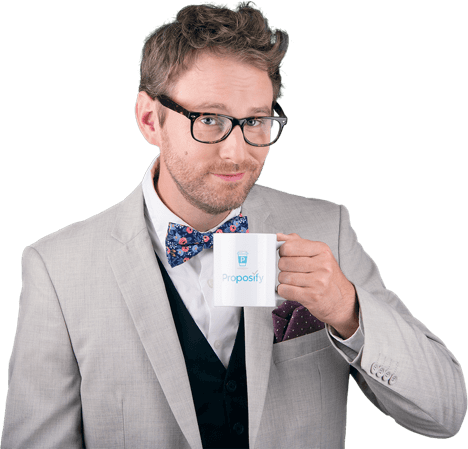 It's about more than just proposals.
It's about world domination.
Get a demo and start your team's total takeover.
I want a demo!