Proposals so beautiful, your clients will want to frame them
Proposify helps you create proposals that are works of art. Turn dull documents into sharp, clean, deal-making machines that bewitch clients and make your company look like the true professionals you are.
Look dapper on any device
Don't worry that your beautiful proposal will lose all its glory if your client views it on their phone or tablet. Our mobile-friendly views are designed for deals on the move, making you look good anytime, anywhere.
Videos that bring your business to life
Adding rich media content like videos to your proposals gives you the edge over that flat, one-dimensional document from your competition.
The power to choose the right price
Include an interactive fee table that lets your client pick the fees and services they need.
View anytime, anywhere
Email your client a customized link to your proposal for a beautiful mobile-friendly view on any device. No need to email a big attachment, print and ship proposals, or fax back signatures.
Make it a PDF
If your client prefers a high-quality PDF version of your proposal instead of viewing it online, you can export a file that mirrors your design.
Get their feedback
Allow clients to comment on any section of the proposal so you can answer questions, address concerns, or make a revision. You can also upload supplementary files, like a Word doc, Excel sheet, or PDF.
Speak their language
These days, business has no borders. That's why we translate the Proposify interface into 15 different languages, allow you to customize your date format, and choose from a currency list that matches the ISO international standard, and your client's preference.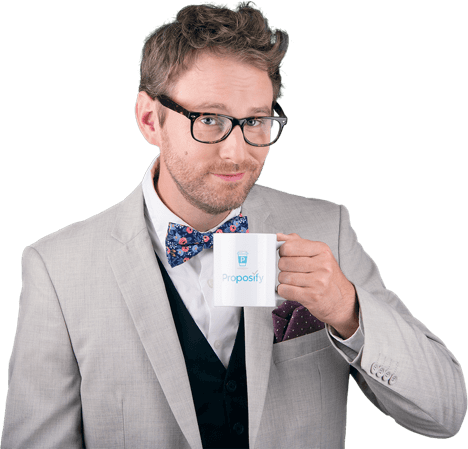 It's about more than just proposals.
It's about world domination.
Get a demo and start your team's total takeover.
I want a demo!