"In a world full of mediocre experiences, Dimensional Innovations helps our clients create remarkable ones."
It's a broad mission statement, says Sales Operations Manager Katasha Kumar, but it allows Dimensional Innovations (DI) the freedom to tell a client story in a built environment, whatever that means to the buyer.
From immersive fan experiences for professional sports teams to beautifully-designed corporate offices outfitted with state-of-the-art signage and fabrication, if you can dream it, DI can deliver.
"We start with design and conceptual ideas. And because we can build and fabricate everything as well as take care of technology and installation, we can own a project from start to finish. We can be everything that our clients need us to be."
DI has created experiences for clients such as Mercedes- Benz, AT&T, Minnesota Vikings, Atlanta Braves, Atlanta Hawks, Connecticut Children's Medical Center, University of Florida Athletic Association, Helzberg Diamonds and the Dairy Farmers of America, just to name a few. Their diverse clientele and expansive range of services lead to a complicated sales process.
As a seasoned sales ops pro, Katasha keeps everything friction-free and as efficient as possible for their team of 25 salespeople.
But to bring their clients' visions to life, getting a proposal out the door often involves heavy collaboration across DI's departments. With internal notes and communication getting buried and scrambled in Word docs and lost emails, DI's proposal process was an opportunity to streamline their internal process and liberate their customers from a mediocre proposal experience.
"We used to copy and paste things into Word documents. A lot of our pricing is provided to us in Excel documents. Trying to copy and paste Excel into Word and make it look pretty was a challenge for our sales team, and managing different versions through email led to proposals getting buried or lost. Quality control was very difficult, so Proposify has been a huge leap from our previous process. It not only modernized our proposal workflow, but it also formalized what our clients were seeing."
Dimensional Innovations considered other proposal software solutions, but Proposify stood out in a few key ways.
"The integration with Salesforce was one of the main reasons we decided to go with Proposify. The ability to pull opportunities was huge, as well as being able to set up an approval process to give us visibility into what's going out. In general, the functionality of great-looking templates that you can reuse and the ease of auto-populated variables just made everything a lot smoother than the other options we were considering."
With Proposify in place, creating a highly efficient and repeatable system for proposal creation was easy. And for a company that largely builds custom experiences, that was a massive win.
DI's new process features a single template created in Proposify with every possible offering that the reps can quickly swap out and customize as needed.
"Having a proposal template with everything we could possibly need makes the process a lot faster. It's much easier for reps to go in and remove what their client doesn't want in that specific proposal. We can still plug and play with different deliverables, but since it's just changing out a couple of items, it's much simpler for people to work with and execute on."
The magic is in the details, and the all-encompassing template is no exception. It's used for all their proposals—regardless of deal size—making their document creation process as straight-forward as can be.
"It's an extremely robust template—it's 30+ pages, and regardless if it's design, fabrication, or installation-specific, it includes our full Terms & Conditions. We wanted it to be very detail-oriented without any "gotchas" down the road. Proposify isn't just about streamlining; it's also about the ease of the execution at the end of the day that matters most."
From day one, Proposify's Customer Success (CS) team ensured smooth implementation. According to Katasha, their CS rep played a key role in getting their proposal process to where it is today.
"The onboarding we were provided has been super helpful. We get responses in such a timely fashion, and we know that if something comes up, we can always count on CS to help us to deliver a solution or propose what might work specifically for DI."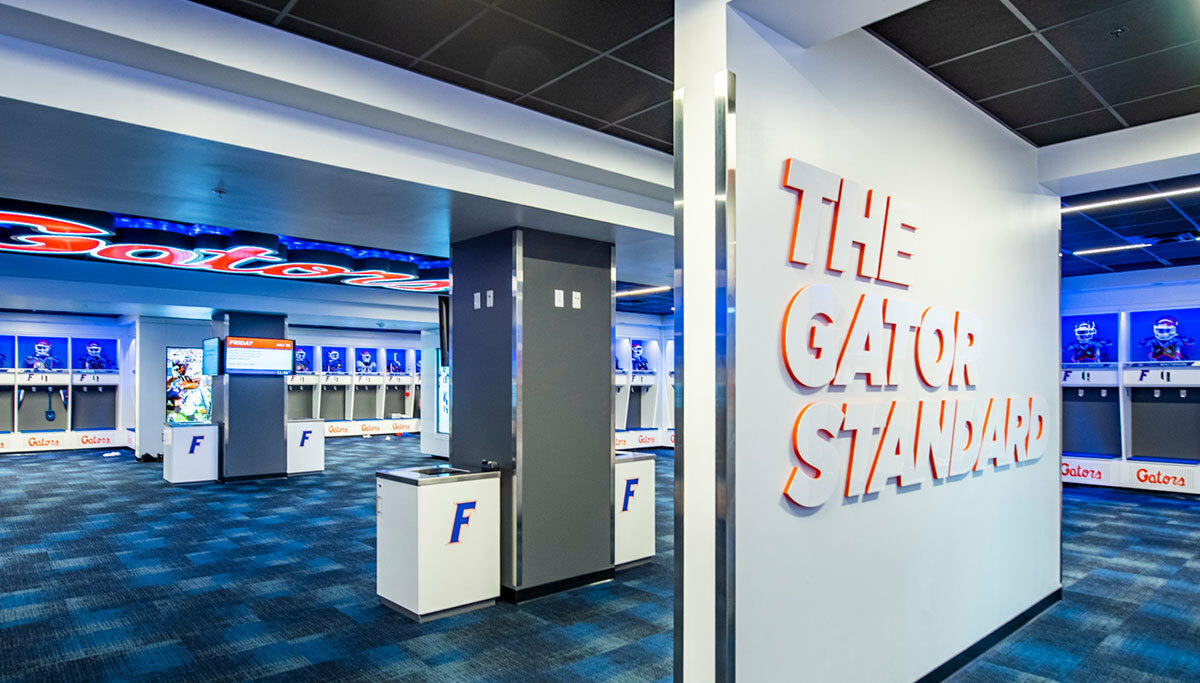 For Katasha, staying innovative and figuring out ways to make life for the sales team easier is her number one priority.
And what makes Katasha's life easier? You guessed it.
"Proposify truly streamlines our proposal process. We're getting faster signatures, internal collaboration has improved, and as a result, the time spent executing a proposal has significantly decreased. The insight and visibility into what we're doing as a Sales organization is crucial, and to go one step further, the ease of creating proposals has been a total game-changer for us."