Your team's all-in-one
electronic signature solution
Our built-in, legally binding electronic signature tool makes your sales documents digital, interactive, and gets the deal signed faster without having to invest in yet another piece of software.
01
Sign from anywhere, on any device
Forget printing, plugins, downloads, and scanning—in other words, all the hassle. Use Proposify for document signing and prospects can sign electronically, in seconds, from any device. We support multiple signatures from multiple signees, signatures from unknown signees, and let them sign with both signatures and initials.
I'd like a demo!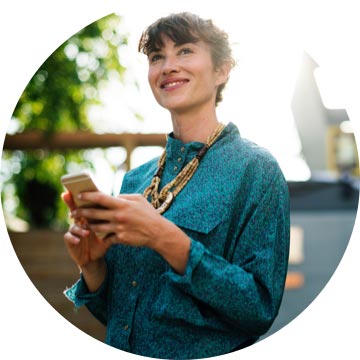 02
Legally binding, backed by world-class security
Prospects will rest easy knowing Proposify's electronic signatures are legally binding, and compliant with strict e-signature laws from around the globe. Our protocols keep all your prospect's sensitive information protected through 256-bit, bank-grade encryption, one-way password encryption, and daily, off-site backups.
I'd like a demo!
Encrypted Links

Proposals are sent using secure encrypted links and we never disclose your information to third parties.

Daily Backups

Your data is kept safe and secure with daily, offsite backups.

Legally Binding E-Signatures

Our e-signatures are binding and comply with the world's strictest laws.
03
Get the inside edge with expert prospect intel
Gain valuable insights into how prospects interact with sales documents. Sales reps are notified the second their prospect receives, reads, and signs a deal. Track document views, completed payments, sign-offs, and other crucial metrics. You can't be inside your prospect's head, but we can get you pretty close.
I'd like a demo!
Hi Homer,
Things are happening! Montgomery Burns at Acme Widgets just viewed your proposal for Market Research!
We're keeping our fingers crossed for you!
Cheers,
Team Proposify
Send my client a reminder email in 2 days.
Message Body
Hi Montgomery
I was just wondering if you had a chance to review the proposal I sent you on April 15th. If not, please click on this link to review it:
Click to view proposal
You can leave comments in any section. When you're ready, click the green "accept" button to sign-off and we can kick off the project!
04
Unrivaled in-house support
Our team of in-house technical staff offer unrivaled support. Whether it's talking you through a technical set-up, or swooping in with a miracle fix when your deal's on the line and your deadline is looming—they're experts at handling it quickly, patiently, and with as few disruptions to your clients as possible.
I'd like a demo!
Allan
Rebecca
Luke
The team typically replies in under 20m
How is Stripe integrated with Proposify? I have a proposal I really need to get an initial deposit on...

Hey Jennie thanks for reaching out!

Our Stripe integration allows you set a percentage of payment based on proposal total, from 0 to 100%.

When your client signs and accepts your proposal, they'll be prompted to fill in their credit card information, and you'll get your deposit!

That's awesome! This will make my life so much easier :D

Is there anything else I can help with?

Could you walk me through how to set up Stripe in my account?

Absolutely! Let's get started.

Luke is typing...
"Fantastic! Great platform, really user-friendly,
and the customer support is fantastic!"
The team will go out of their way to assist you when needed and are always on hand to answer queries and provide training if needed.
Carly Connor
Campaign Manager, Bang Digital
05
Works with the tools you already use
Our Stripe integration lets your reps request payments directly in your documents, so you get paid as soon as they sign off. Our integrations with top accounting software—like Freshbooks, Xero, or Quickbooks—also means reps can quickly generate invoices once the deal is done.
I'd like a demo!
Generate an Invoice
Once your deal is done you can quickly create an invoice in your favourite accounting software.
It's about more than just proposals.
It's about world domination.
Get a demo and start your team's total takeover.
I want a demo!