Easily signed, quickly paid, completely secure. Welcome to your all-in-one
electronic signature software
We make sending sales documents simple. Proposify is electronic signature software that speeds up sign-off time by 60%, and lets you get paid directly inside your documents. Over 250,000 documents have already been signed using Proposify—let's add yours to the list.
01
Sign from anywhere, on any device
No more printing, plugins, downloads, or scanning—in other words, no more hassle. Our document signing software is easy to use, and lets your clients leave a digital signature in seconds, from any device. We lead them step-by-step through the signing process, support multiple signatures from multiple signees, and let them sign with both signatures and initials.
Start Trial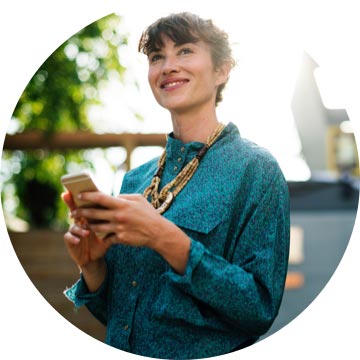 02
Lock down your data with world-class security
Even your most wary clients will rest easy knowing Proposify e-signatures are legally binding, and compliant with strict e-signature laws from around the globe. Our world-class security protocols also keep online payments and other sensitive information protected through 256-bit, bank-grade encryption, one-way password encryption, and daily, off-site backups.
Start Trial
Encrypted Links

Proposals are sent using secure encrypted links and we never disclose your information to third parties.

Daily Backups

Your data is kept safe and secure with daily, offsite backups.

Legally Binding E-Signatures

Our e-signatures are binding and comply with the world's strictest laws.
03
Intel that earns you an edge
Gain valuable insights into your clients' behavior with data we automatically collect for you. Get notified the second your client receives, reads, signs, and even pays for a deal. Track document views, completed payments, sign-offs, and loads of other crucial metrics. You can't be inside your client's heads, but we can get you pretty close.
Start Trial
Hi Homer,
Things are happening! Montgomery Burns at Acme Widgets just viewed your proposal for Market Research!
We're keeping our fingers crossed for you!
Cheers,
Team Proposify
Send my client a reminder email in 2 days.
Message Body
Hi Montgomery
I was just wondering if you had a chance to review the proposal I sent you on April 15th. If not, please click on this link to review it:
Click to view proposal
You can leave comments in any section. When you're ready, click the green "accept" button to sign-off and we can kick off the project!
04
Unrivaled in-house support
Our team of in-house technical staff offer unrivaled support. Whether it's talking you through a technical set-up, or swooping in with a miracle fix when your deal's on the line and your deadline is looming—they're experts at handling it quickly, patiently, and with as few disruptions to your clients as possible.
Start Trial
Allan
Rebecca
Luke
The team typically replies in under 20m
How is Stripe integrated with Proposify? I have a proposal I really need to get an initial deposit on...

Hey Jennie thanks for reaching out!

Our Stripe integration allows you set a percentage of payment based on proposal total, from 0 to 100%.

When your client signs and accepts your proposal, they'll be prompted to fill in their credit card information, and you'll get your deposit!

That's awesome! This will make my life so much easier :D

Is there anything else I can help with?

Could you walk me through how to set up Stripe in my account?

Absolutely! Let's get started.

Luke is typing...
"Fantastic! Great platform, really user-friendly,
and the customer support is fantastic!"
The team will go out of their way to assist you when needed and are always on hand to answer queries and provide training if needed.
Carly Connor
Campaign Manager, Bang Digital
05
Powerful integrations for painless automation
Our Stripe integration lets you request payments from clients directly in your documents, so you get paid as soon as they sign off. Our simple integrations with top accounting software—like Freshbooks, Xero, or Quickbooks—also means you can quickly generate invoices once the deal is done.
Start Trial
Generate an Invoice
Once your deal is done you can quickly create an invoice in your favourite accounting software.
Your Mission? Close the Deal. Your Secret Weapon?
Proposify.
Try Proposify free for 14 days. No credit card required. Plans start at $19/month.
Sign Up for Free