< Back
How the Four Pillars of Social Selling Can Drive More Leads PBC-001
This week on the Proposify Biz Chat, I talk with Marcus Murphy, Director of Sales at DigitalMarketer. Marcus and I first met at a conference in 2015 when he was partner manager at InfusionSoft. I say 'met', but a more accurate way to describe it would be 'bonded'. What's compelling about Marcus is his passion for building authentic relationships and his infectious enthusiasm for innovation in marketing. He's also just a great guy. In this episode, Marcus shares what he's learned about social selling and how it's changing the way relationships start and sales are made.
What it's about:
Marcus Murphy of DigitalMarketer talks about the massive shift happening in terms of where people want to buy and where they want to start sales conversations. Networks like LinkedIn, Twitter, and Facebook aren't just for social interaction anymore; they've become sales platforms. As a result, sales and marketing professionals need to be creative about finding those conversations and engaging with them to grow their business.
Takeaways:
1. Social selling is conversational selling.
It's about about leveraging your social network to find the right prospects to build trust and relationships, and ultimately achieve your sales goals.
Beyond tweeting, "Hey! Check this out!", you need to find ways to authentically engage with people who have problem that you can solve; a solution you can sell. You need to allow and encourage people to interact with your brand on the platform of their choice.

2. Forget B2B and B2C. It's time for H2H.
It doesn't matter who you are or what you need, humans want to buy from humans. Maybe the reason that 90% of people ignore cold outreach is that we haven't been treating them - or acting like - humans. We need to be more authentic in our communication, and more personalized in our approach.
3. Alternative channels are the new sales tools.
We've ruined email and killed the sales call. Buyers are savvier than they used to be about the tricks of sales and marketing, and technology. We need to embrace new ways to communicate, market, and sell.
For example, Facebook now lets you create ads where when a user clicks on it, it immediately opens up Facebook Messenger and allows the user to start chatting with a company rep. You can also drop a link in an email or text that opens up a Simply link to m.me/yourfacebookpagename (eg: m.me/digitalmarketer) and it will jump straight into a Facebook Messenger.
Show notes: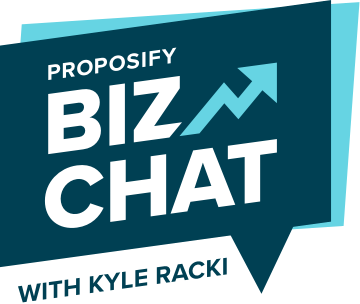 About the show
The Proposify Biz Chat is hosted by Kyle Racki, co-founder and CEO of Proposify proposal software. Each week, Kyle chats with friends and special guests about tips and strategies to help entrepreneurs, startups, and agencies grow profitable businesses.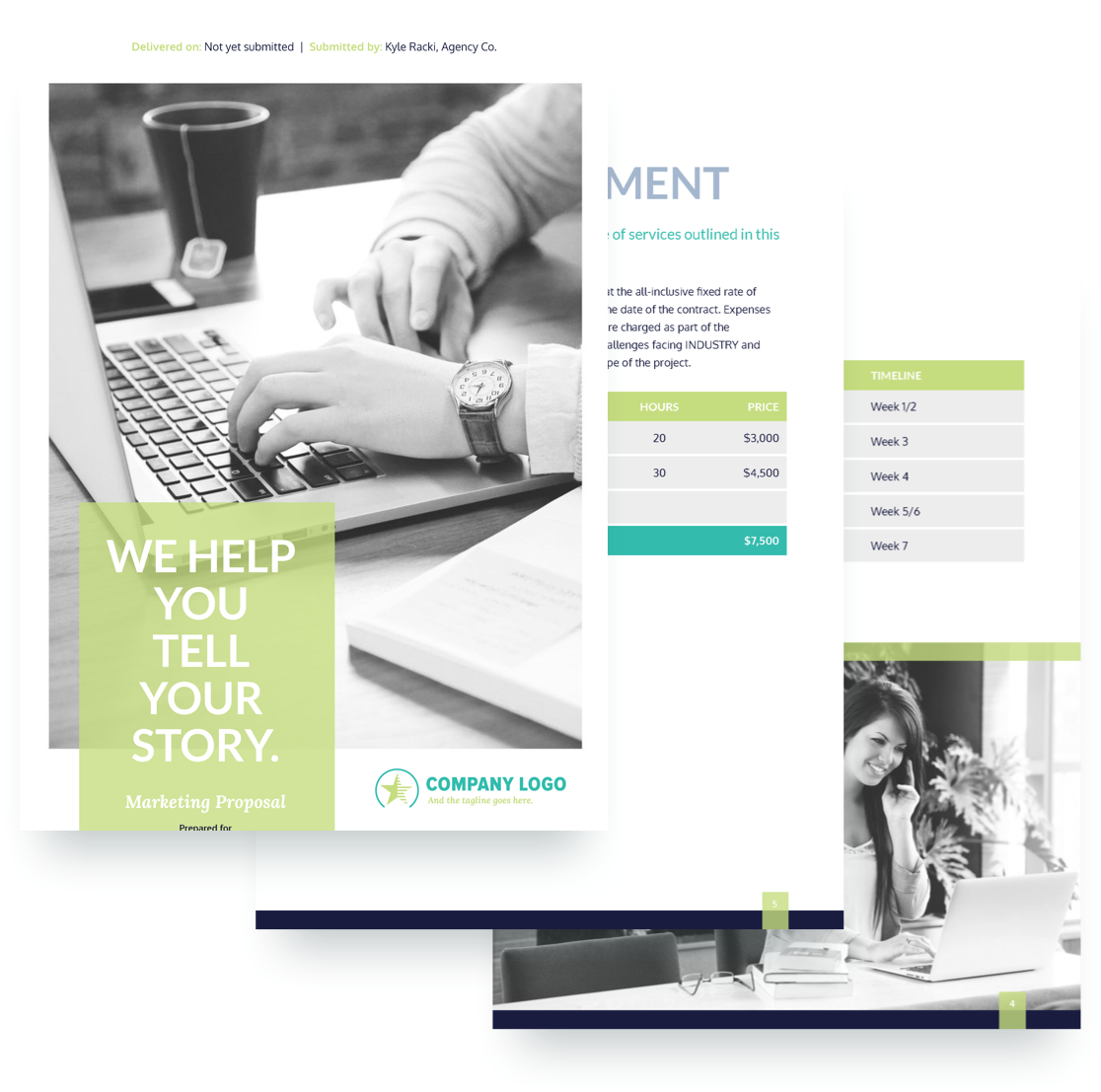 Your mission? Close the deal. Your secret weapon? Our proposal templates.
Our free, professionally written and designed proposal templates can help you win the battle for better business.
View Templates