< Back
Agile Project Management Doubled Our Agency's Profitability PBC-003
This week on the Proposify Biz Chat, I talk with Thomas Umstattd Jr, marketing director at Fahrenheit, a full-service digital agency based in Austin, Texas. In addition to Thomas' day job of successfully shepherding his co-workers through the agile project management methodology, he helps authors learn to promote themselves online through his podcast, Novel Marketing and with products on Author Media. Here at Proposify, we've experimented with aspects of both the kanban and scrum styles of agile project management but never committed fully to either so I was really interested to hear about Fahrenheit's experience and Thomas' recommendations.
What it's about
Thomas Umstattd and the team at Fahrenheit tried other project management methodologies before adopting agile, but they found that most of those assume you can plan in specific detail how events are going to unfold six months from now. But anyone who's worked at an agency knows that if there's any certainty, it's that everything is uncertain. Without a proper system, Fahrenheit fed the squeaky wheel of client complaints, which resulted in a negative effect on their agency's productivity and profitability. In this interview, Thomas talks about how once they switched to the kanban style of agile project management, Fahrenheit doubled their profitability. He breaks down what works about kanban vs scrum for his team, and how you can adapt agile to your business.
Takeaways:
1. You need to avoid the 'doom loop'
The biggest threat to an agency's profitability is underbidding projects. So you underbid on a couple of projects, and you lose money. To make up for it, you raise bids on the next proposals so then you lose those bids. Now you're out of cash so you panic and low bid again.
This is what Thomas calls the 'doom loop'. It's a vicious circle that kills agencies. Agile helped Fahrenheit realize estimates can be risky but the goal was to train their team to communicate certainty. "When you don't know, you need to communicate that in the estimate."
2. Multi-tasking is a myth
Agile helps to reduce the number of projects in progress. Any one person can only do one thing at a time. The more things you give someone to do, the less effective they are both as a whole and specifically. If you can control the backlog so every team member knows what the next thing is going to be and allow them to focus on the task at hand, they're going to be more productive. This helps the whole team be more productive.
3. It's time to kill the shoulder tap.
Before Fahrenheit switched to the the kanban methodology of agile project management, the only way to find out the status of a project was to tap the person working on it on the shoulder and interrupt them. This severely affected productivity.
To solve challenges, you need to be in the zone. With kanban, Fahrenheit now has a daily stand up meeting where everyone answers three questions: what did you do yesterday, what are you working on today, and what's blocking you. That updates the the whole team and progress is mapped on a board. Thomas says they almost gained a developer as a result of less wasted time. "If you can cut out interruptions, they can get more done."
Show notes:
Videos about agile project management recommended by Thomas:
Say Hello to


Thomas Umstattd, Jr.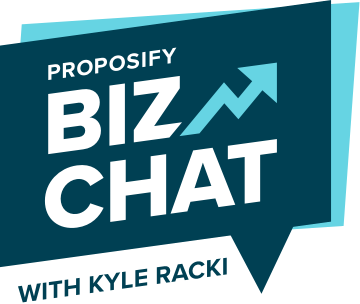 About the show
The Proposify Biz Chat is hosted by Kyle Racki, co-founder and CEO of Proposify proposal software. Each week, Kyle chats with friends and special guests about tips and strategies to help entrepreneurs, startups, and agencies grow profitable businesses.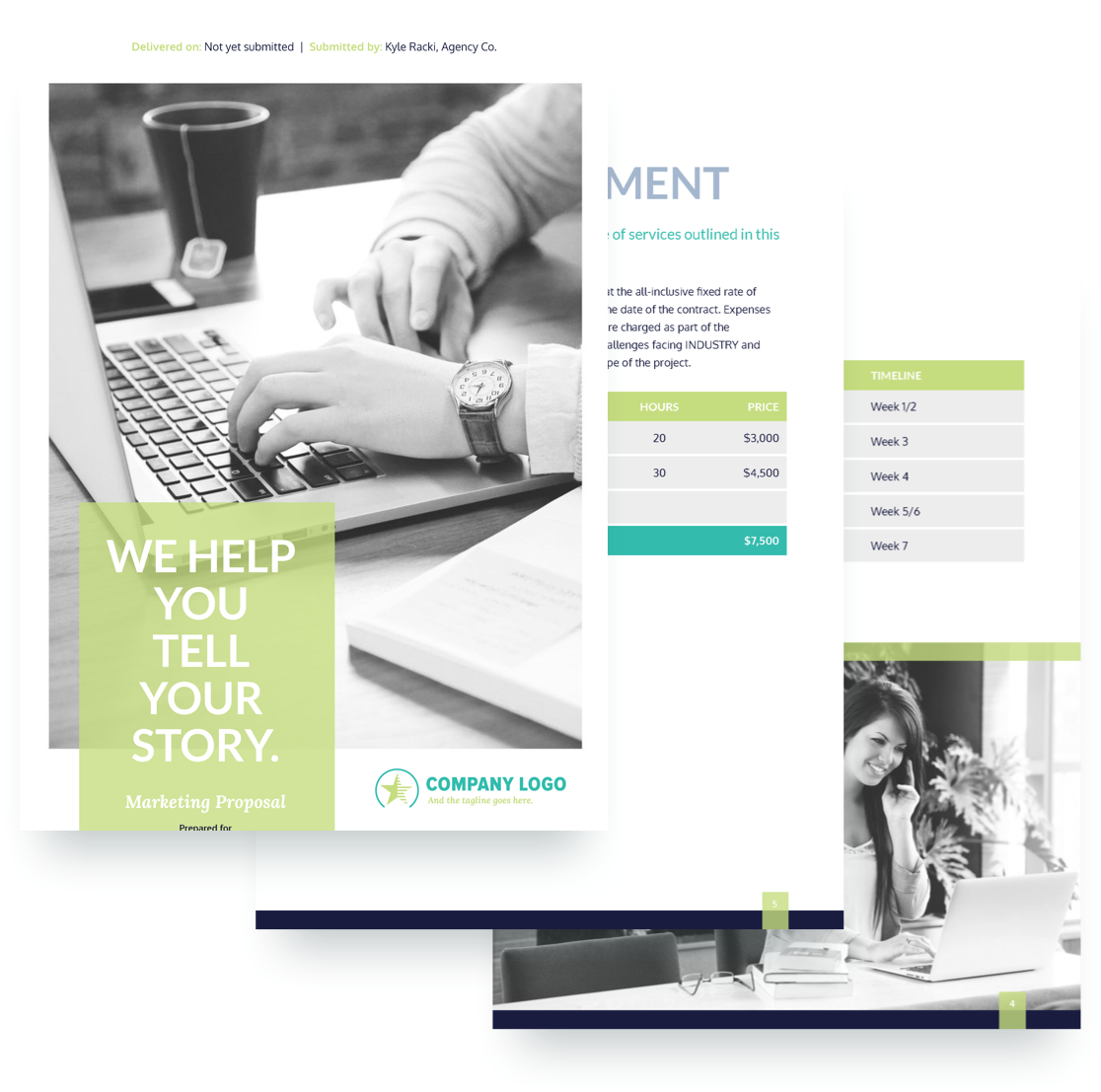 Your mission? Close the deal. Your secret weapon? Our proposal templates.
Our free, professionally written and designed proposal templates can help you win the battle for better business.
View Templates