< Back
3 Ways to Drive Growth on LinkedIn Ep. 019
This week on Proposify Biz Chat I chat with Viveka Von Rosen, also known as "The LinkedIn Expert". I first met Viveka at INBOUND conference in Boston last year where she was a speaker. She's authored two best-selling books, "LinkedIn Marketing An Hour A Day" and "LinkedIn 101 Ways To Rock". She's also a contributing expert to LinkedIn's official blog and writes for other publications like Forbes, Entrepreneur, and Social Media Examiner. Viveka has transformed the knowledge she's gained over the past 10+ years into engaging and informational training, providing over 100K+ people the tools and strategies they need to succeed on LinkedIn.
What it's about
The reason Viveka Von Rosen became "The LinkedIn Expert" is because back when she first discovered online networking, LinkedIn was the only game in town; it was before Facebook, before Twitter (gasp!). It was a business tool for her ideal client - B2B, small business owners. LinkedIn still is the most powerful and effective business networking site, if leveraged properly. And in this episode, Viveka shares the three pillars to help you leverage LinkedIn for yourself and your business: branding, content marketing and lead generation.
Takeaways:
1. LinkedIn helps build your brand
Most people put up some of their resume on their LinkedIn profile and call it a day, but if that's all you do, you're really missing out on a huge opportunity to build your brand. Expand on the summary section right under your name - tell people who you are and what you do, include your unique selling proposition and testimonials. Add any and all kinds of media to your profile: interviews, podcasts, articles, videos, etc. Prospects are researching you as much as you're researching them - you need to make it easy for them to learn about you and want to engage.
If you're rebranding or starting a new business, LinkedIn provides the opportunity to test your message. If you already have an active business, it allows you to promote your new book, event, product, service, etc.
2. LinkedIn Publisher: it works!
Viveka admits that she understands why people don't think LinkedIn Publisher really works, but she's a big fan and recommends that you start sharing your content - lots of content - on Publisher. While the thought of creating new content might feel overwhelming, Viveka says it's totally OK to repurpose your existing content. Blog posts, podcasts, newsletter stories, white papers, case studies, or interviews you've done with other people. Any content that you've created on your own platform.
In addition to making sure you have strong visuals to complement your content, Viveka recommends two things that your success on Publisher hinges on:
a. Include calls to action that drive people back to your website, landing page, lead magnet, or wherever you need them to go to get them in your funnel.
b. Include your contact info. If someone takes the time to read your article, and maybe even click through to your landing page, they have invested their time in you. Make it easy for them to then engage. She evens suggests adding a link to a scheduling tool like Calendly so they can book a call or meeting.
3. Yes, it's worth it to upgrade to Sales Navigator
Viveka says she's a recent convert to Sales Navigator, but in her expert opinion, if you're in sales and marketing or a business owner, you need to have a Sales Navigator account. It's a powerful tool that allows you to identify the person who's your ideal lead, and then provides many ways to engage with them. Sales Navigator helps you find exactly the right people and build relationships with them. It's a powerful lead gen tool.
Show notes:
Say Hello to


Viveka Von Rosen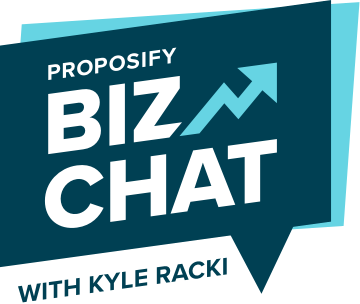 About the show
The Proposify Biz Chat is hosted by Kyle Racki, co-founder and CEO of Proposify proposal software. Each week, Kyle chats with friends and special guests about tips and strategies to help entrepreneurs, startups, and agencies grow profitable businesses.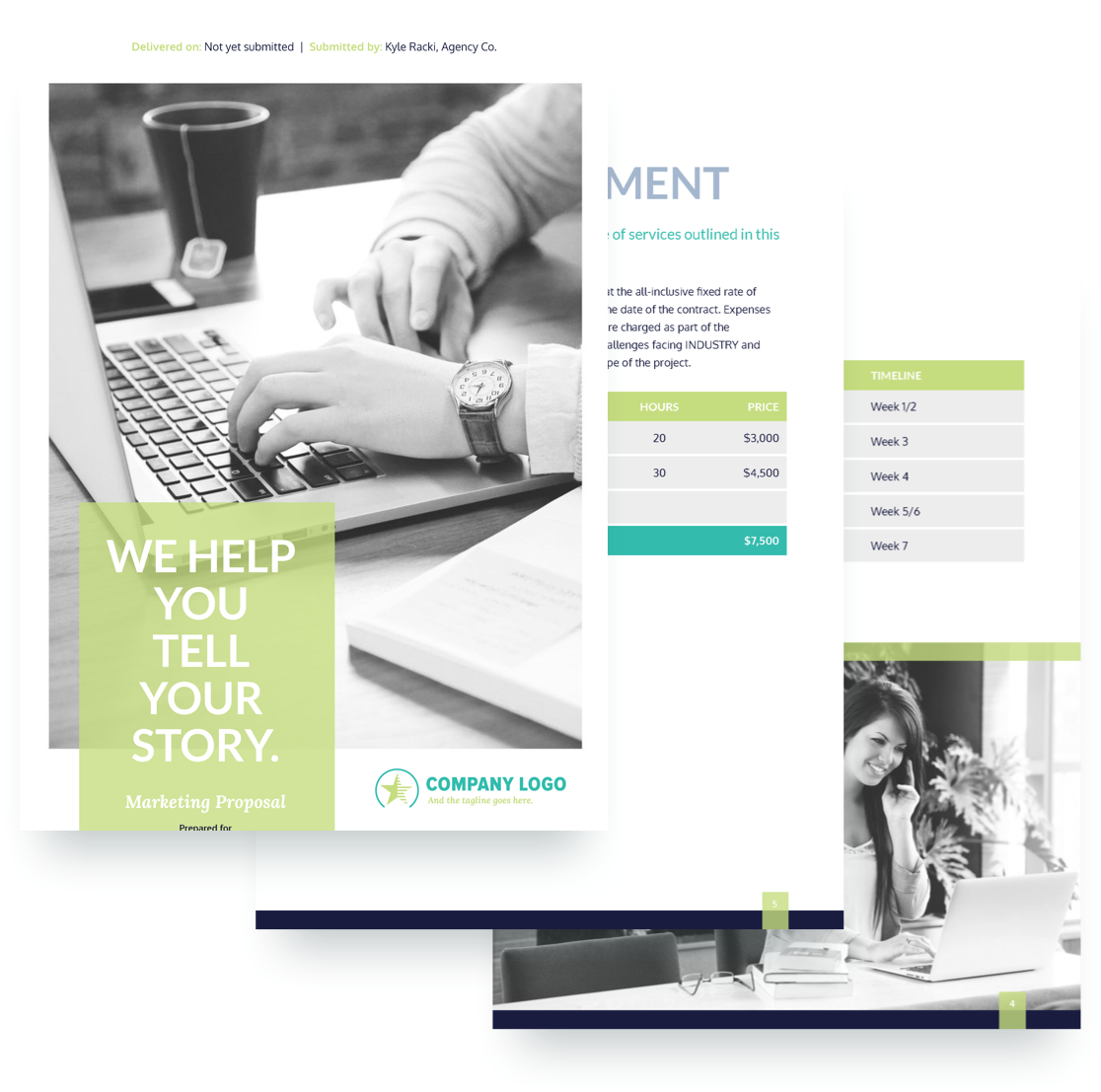 Your mission? Close the deal. Your secret weapon? Our proposal templates.
Our free, professionally written and designed proposal templates can help you win the battle for better business.
View Templates