< Back
What Every CMO Needs to Focus on in their First Three Months
Sam Mallikarjunan helps marketers and sales teams work together to find success. As former Head of Growth at Hubspot Labs – the experimental arm of Hubspot – and co-author of the book "How to Sell Better than Amazon," Sam teaches Advanced Digital Marketing at the Harvard Division of Continuing Education. Sam is now a marketing fellow at Hubspot, and speaks around the world about startups and business marketing.
In this interview, Sam explains the critical tasks every chief marketing officer needs to nail in their first three months in a new role, and why those first three months matter the most. He also talks about the importance of getting your sales and marketing teams on the same page.
Takeaways
Focus on analytics, economics of the business, and optimizing the process
The average tenure of a chief marketing officer (CMO) in the U.S. is a little under a year and a half, which isn't a shocking statistic when, according to Sam, 73% of CEOs don't believe marketing teams can prove that they drive business value. To change that, Sam says CMOs need to prioritize what they do in their first 90 days in the role.
CMOs should focus on tasks that are correlated with long-term success. They should spend time looking at the analytics and economics of the business and seek ways to optimize processes.
Just like onboarding a customer, if a new CMO isn't taking the right steps in the beginning, they're probably going to churn out.
Learn your buyer personas
Sam stresses that it's essential for CMOs focus on buyer personas during the first three, six, and nine months in their role. This will help them with focused content creation, SEO, engagement on social media, and running effective ad campaigns. Getting to know buyer personas over a longer period of time, and through real customer interaction will allow CMOs to understand the actions they need to take to grow intelligently.
Knowing who your customers are before they reach sales allows you to look back to see what led them to you. If you can see where they're coming from, you can then invest time and money into those areas to increase traffic and qualified leads.
Get your marketing and sales team on the same page
In a survey done by Hubspot, 87% of the terms sales and marketing professionals use to describe each other are negative, though Sam says both marketing and sales teams need to be aligned to efficiently work toward the same goals.
Sam suggests getting a better understanding of your sales reps' limitations first, as this will help determine what has and hasn't worked in the past for driving sales.
If marketing and sales are on the same page, marketing teams can empower sales by giving them the tools they need (like marketing materials), to help them close more deals.
Quote:
Just like onboarding a customer, if a new CMO isn't taking the right steps in the beginning, they're probably going to churn out.
Show notes
Say Hello to


Sam Mallikarjunan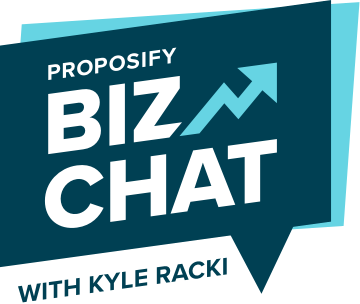 About the show
The Proposify Biz Chat is hosted by Kyle Racki, co-founder and CEO of Proposify proposal software. Each week, Kyle chats with friends and special guests about tips and strategies to help entrepreneurs, startups, and agencies grow profitable businesses.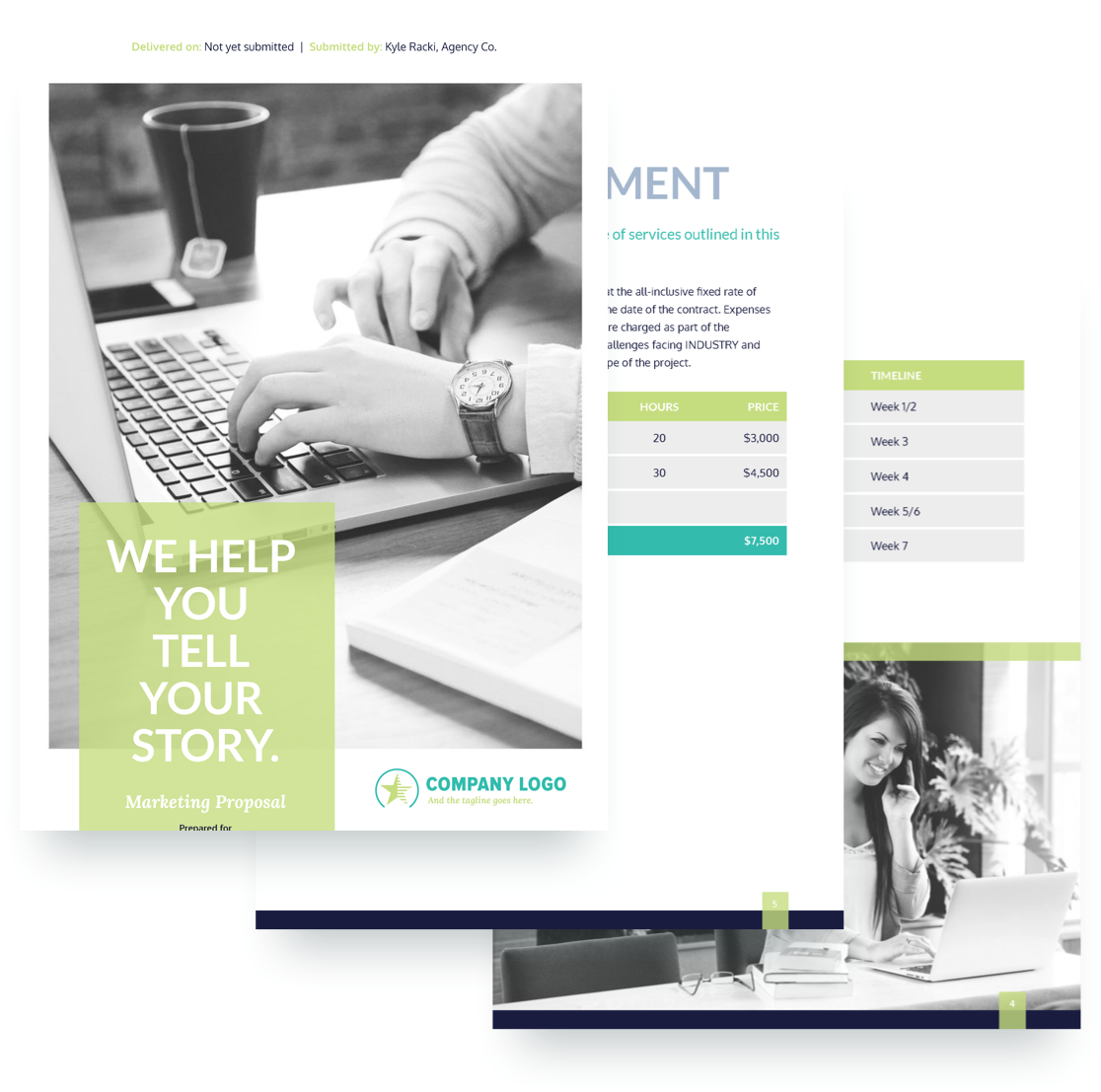 Your mission? Close the deal. Your secret weapon? Our proposal templates.
Our free, professionally written and designed proposal templates can help you win the battle for better business.
View Templates