< Back
Live from T&C: Chatting with Experts on Agency Growth, Sales, and Marketing
Amara Omoregie is the director of marketing for Amara Reps, a digital agency and consultancy. Having spent 14 years in sales and another ten years in marketing, Amara helps clients by focusing on inbound leads, social media, web development, and advertising. Jason Swenk helps marketing agencies grow their businesses faster. Having worked with brands like AT&T, Hitachi, and Lotus Cars, Jason grew his digital marketing agency to multi-million dollar status before selling it after 12 years in operation. He now provides clients with valuable advice and actionable steps to follow suit.
In this interview, Jason and Amara discuss key areas to focus on when selling your business, and why you need to keep your conversations personal as marketing leans toward automation.
Takeaways
Pump the brakes when you're selling your business
When you're trying to sell your business, it's easy to get wrapped up in the excitement of having an interested buyer, but it's important to stay focused on the end-goal with your priorities in mind.
To make sure you find the right buyer, Jason suggests turning the tables and mirroring whatever questions purchasers ask you. For example, if an interested buyer asks you about gross profit, ask them for their ideal gross profit back.
When dollars are being flashed in front of you, and someone shows interest, it can be easy to put your blinders on. You should be honoured that someone wants to buy something you started from scratch, but pump the brakes, take a step back, and focus on the details. This will help you understand why they want to purchase you, and allows you to evaluate them to make sure they can actually buy you.
Keep your marketing conversations personal
With new apps and technology being released at a more rapid pace, it can sometimes feel like marketers need to change the way they speak to customers. However, both Jason and Amara say that at the end of the day people are people – they have a problem; you provide a solution.
While some new technology can be helpful with the goal to connect with customers more easily, Jason says you shouldn't feel compelled to automate everything. Connect with customers by having meaningful conversations, understand what their goals are, then position yourself as the leader that can help them get there.
According to Amara, the personal touch of a one-on-one conversation drives customers through your sales funnel faster, helps clients understand the value they bring people, and demonstrates how to communicate that value clearly and concisely without hiding behind emails.
How to decide your next steps in business
Planning your next steps is critical to the success of your business. A solid plan can help you set yearly and quarterly goals, and can forecast major changes.
Though many agencies believe adding a new service or feature is an obvious 'next step' to continue seeing growth, Jason says working on big tasks like this can pull focus from what got your business to where it is now.
To avoid going off-course when deciding your next steps, Jason recommends following the FOCUS motto: Finish One Commitment Until Success. By focusing on one thing, be it raising pricing, or creating a new service/feature, you'll see a lot more success and avoid 'shiny ball syndrome' and scope creep.
Show notes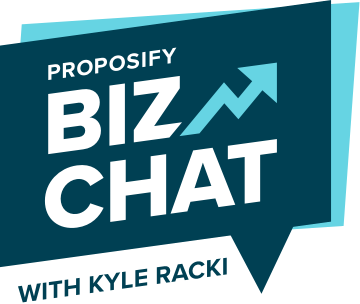 About the show
The Proposify Biz Chat is hosted by Kyle Racki, co-founder and CEO of Proposify proposal software. Each week, Kyle chats with friends and special guests about tips and strategies to help entrepreneurs, startups, and agencies grow profitable businesses.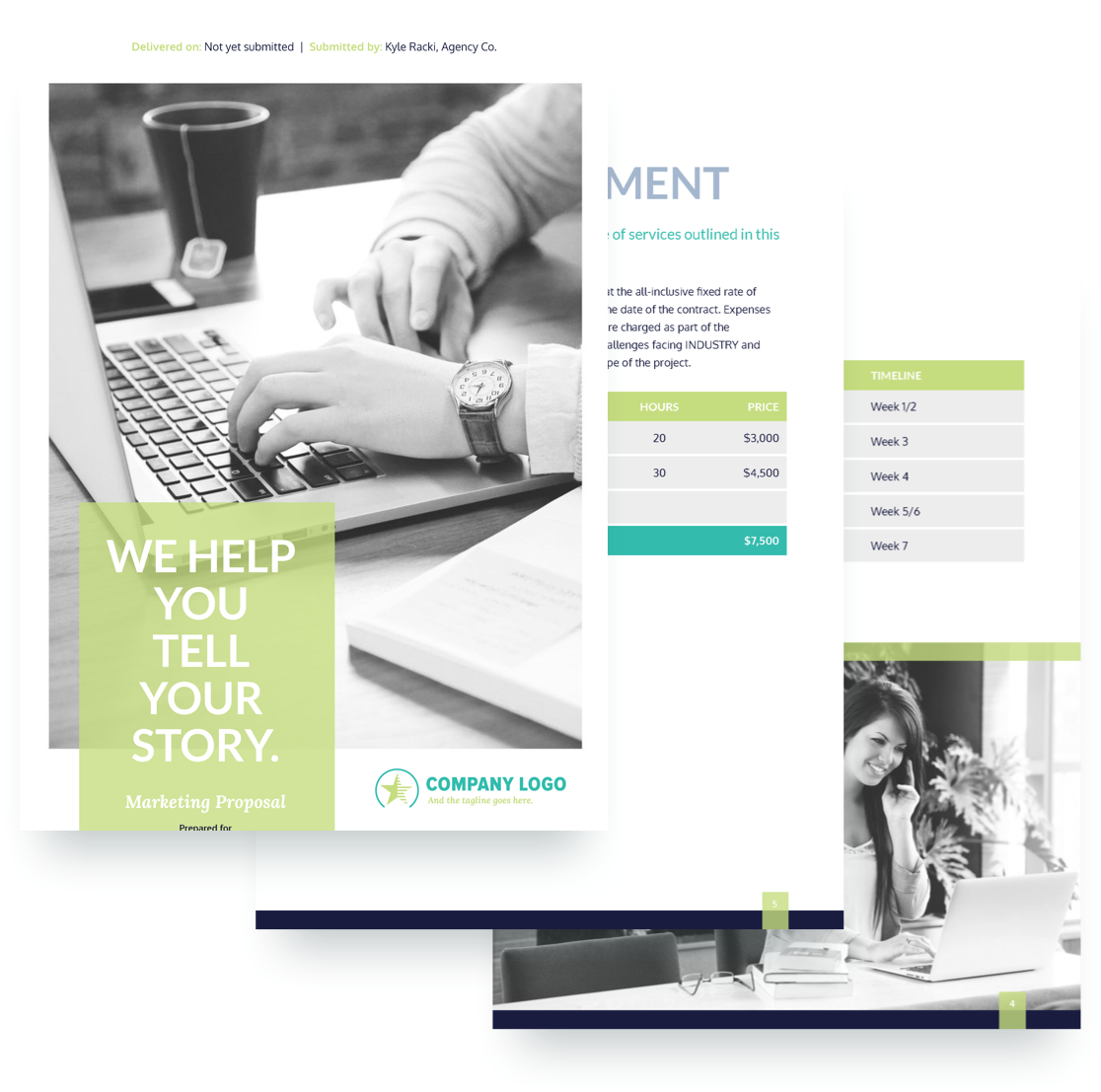 Your mission? Close the deal. Your secret weapon? Our proposal templates.
Our free, professionally written and designed proposal templates can help you win the battle for better business.
View Templates