Blow your clients (and your competition) away
Proposify makes it easy to create beautiful online proposals that are impossible to ignore. Professional, interactive, and mobile-friendly. Your clients will be so impressed they'll have no choice but to say yes.
Cover
Overview
Project Scope
Investment
About Us
Contact
Signature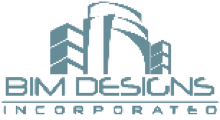 "Since we started using Proposify, our jobs
close rate has literally tripled!"
Steve Couch
BIM Designs, Inc
"We have also received many compliments about
how well our proposals are laid out and how professional they look."
Pete Sutton
Strategy Director, Saltwater Collective
Metrics & Notifications
Intel that gives you the inside track
Did they open it? Did they read it? Do they like it? Should I follow-up? Not knowing how a client is interacting with your proposal can be agonizing. Our snapshot delivers deal-making details about if, when, and how your client is reviewing your proposal, so you know when to make the next move. We notify each sales rep as soon as their client reads the email, clicks the proposal link, makes a comment, and (most importantly!) accepts the proposal.
Start Trial
Yesterday 3:41 PM
Jonny Greenwood viewed your e…

Yesterday 3:45 PM
Jonny Greenwood viewed your…

Just now
Congrats! Jonny Greenwood has accepted your proposal for "US Tour Sound & Stage"
12
Views
Signature
Cover
Scope of Services
Interactive Quoting
Let clients price it right
Banish sticker shock and improve your chances of closing the deal by allowing clients to choose the products, fees, and services they need. Our interactive fee tables let you tailor pricing options, fees, taxes, and discounts for each proposal. With the power to pick their price and a feeling they've been given a customized deal, clients will feel consulted, engaged, and ready to do business.
Start Trial
Bronze
20 hr/month basic payroll & benefits administration services.

$24,000

Silver
40 hr/month basic payroll & benefits admin, enrollment and limited use of integrated information system.

$44,000

Gold
40 hr/month basic payroll & benefits admin, enrollment and limited use of integrated information system, 4 employee orientations/year.

$64,000
Subtotal

$44,000

Sales Tax 15%

$6,600

Total

$50,600
Content Library
No more hunting for past proposal content
Organize all your product and service descriptions, case studies, fees, sections, images, and bios in one central library so everyone on your team can find what they need when they need it. It makes snapping together proposals quick and painless.
Start Trial
Snippets
Search Snippet Library
Pricing Disclaimer
Team Bio - Rajnish
Team Bio - Courtney
Fee Library
Pre-Production

$1,000

Filming Fee

$5,500

Project Management

$500

Music-Licensing

$1,000
Image Library
Unsplash Photos
Action Shots
Send it sooner with a time-saving template
Stop reinventing the wheel with every proposal. Create branded templates that your sales reps can use again and again, so all they have to do is customize the details for their next big deal and get it out to the client, before the competition.
View Template Gallery
E-Signatures
Get 60% faster sign-off
Our easy-to-use online signature tool means clients can sign proposals right away, right in the browser from any device. Add multiple signature lines or initial boxes throughout your proposal when you want to ensure clients have read and approved certain sections. You can track pending signatures and, for added security, each signature is legally binding to protect everyone's best interests.
Start Trial
Get paid right away
Our online payment integration lets you request a payment from your client directly in the proposal, so you get paid as soon as they sign off. It also supports 135 currencies, making it easier to collect payments from around the world.
Initials
AD

Initials
RS

Signature
Leslie Knope
Pawnee Parks & Rec
Leslie Knope
Ron Swanson
Andy Dwyer
Pawnee City Council
Jeremy Jamm
Type Draw
Change Style
Preview
Sign & Accept
Custom Fields & Variables
No more manual entry
Eliminate the time-consuming task of customizing proposals by using variables that automatically swap out client name and other specific details. Plus, set up custom fields to populate all the proposal particulars, allowing you to ship and close this deal faster.
Start Trial
Client Contact
Client Address
Company Name
User Assigned
Videos
Add videos to bring your business to life
Including a recorded welcome, a virtual tour of your plant, a product demonstration, or a case study to your proposal will give it the edge over the flat, one-dimensional document from your competition. Embed video from YouTube, Vimeo, and Wistia for fast load times and an impressive client experience.
Start Trial
Languages
Speak their language
These days, business has no borders. That's why we translate the Proposify interface into 15 different languages, allow you to customize your date format, and choose from a currency list that matches the ISO international standard, and your client's preference.
Start Trial
Suported Languages:
Danish (da-DK)
Dutch (nl-NL)
English (en-GB)
English (en-US)
Finnish (fi-FI)
French (fr-FR)
German (de-DE)
Greek (el-GR)
Hindi (hi-IN)
Italian (it-IT)
Norwegian (nb-NO)
Polish (pl-PL)
Portuguese (pt-BR)
Russian (ru-RU)
Spanish (es-MX)
Swedish (sv-SE)