< Back
We Just Launched The Definitive Guide to Going Freelance
Becoming a freelancer is a huge step, and one that often brings huge rewards to those who have the courage to make the leap. But there are a lot of pitfalls to avoid and lessons to learn from so your experience of being a freelancer is as painless as possible.
After months of writing and design, we launched an in-depth guide that outlines exactly how to do it from when you start off moonlighting until the time you're ready to grow. Clocking in at close to 30,000 words, it's chock-full of tried-and-true wisdom to help any designer, developer, writer or marketer leave their agency job and strike out on their own.
View The Definitive Guide to Going Freelance
The guide contains eleven chapters:
Freelancing While Employed
Making The Leap to Full-time Freelance
Setting your Rates
Marketing and Promotion
Sales & Proposals
Creating a Process
Managing Clients
Managing Money
Managing Time
Living the Freelance Lifestyle
Growth and the Future
Ross Simmonds and I wrote the guide together, and both of us have taken the big step at one point in our lives of leaving our respective employers to become our own boss.
We also interviewed a number of successful freelancers to get their take, including Geri Coady and Rina Miele, who were kind enough to offer their insights into how they successfully went freelance and continue to produce amazing work for their clients.
The guide was designed by Tomboy, a small design studio based out of Washington DC who did a great job bringing our content to life with beautiful illustrations.
At the end of each chapter is a sign up form if you'd like to download the full e-book. I'd love it if you shared it with people whom you think it could help.
Let me know what you think of it in the comments below.
Struggling to write a proposal? Fast forward to send.
Our gallery of free proposal templates can kick-start your sales process.
View Templates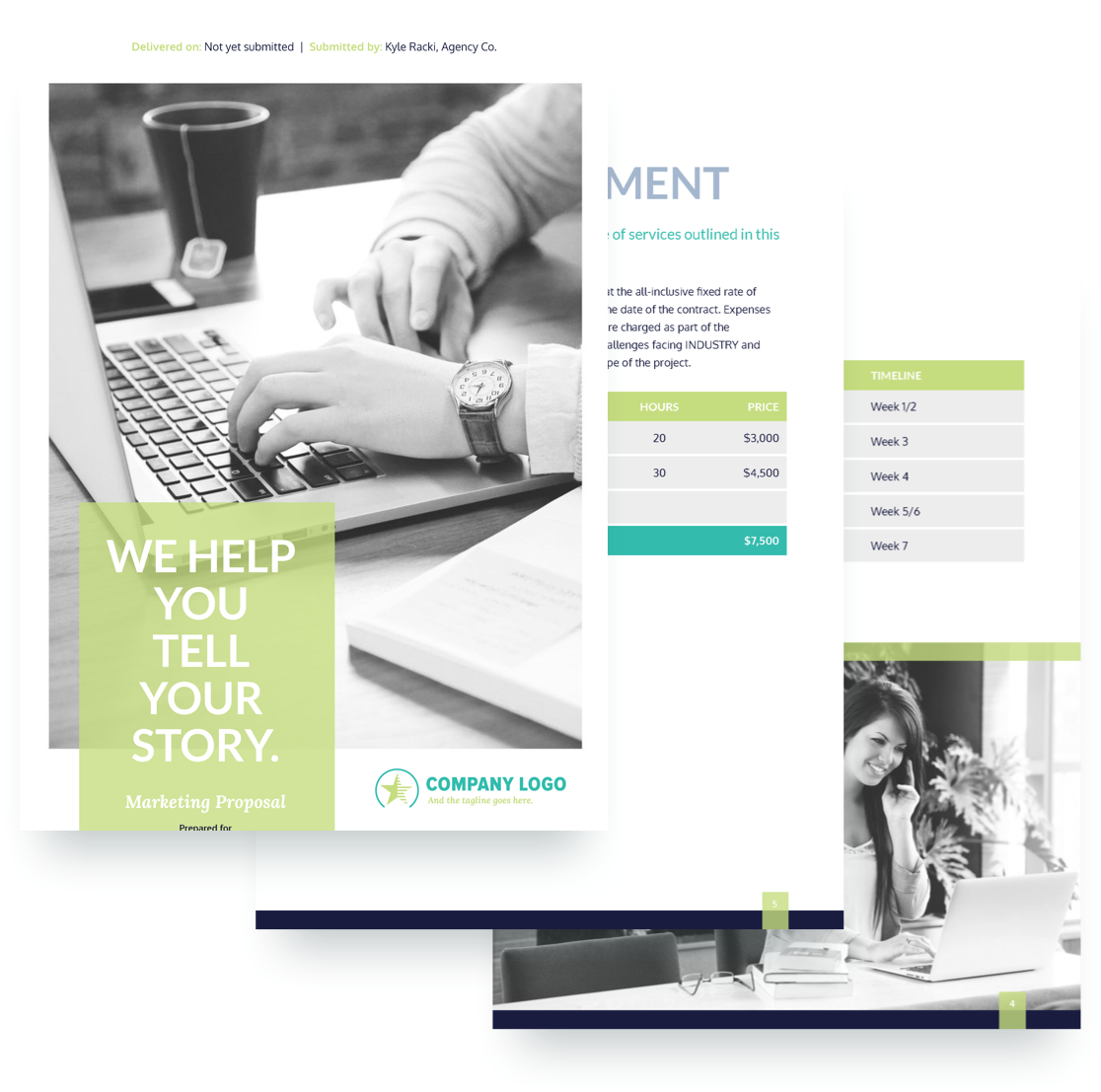 Your mission? Close the deal. Your secret weapon? Our proposal templates.
Our free, professionally written and designed proposal templates can help you win the battle for better business.
View Templates