< Back
Stop Dumping Your Data and Start Using it to Grow
On this episode of Proposify Biz Chat, I'm joined by Joel Burke. As a partner at Outshine, a digital advertising and analytics agency, Joel advises businesses on how to use analytics to grow and to solve their marketing and sales problems. Joel has had a Google Analytics Individual Qualification since 2011, received a Digital Analytics Award of Achievement from the University of British Columbia, and I'm talking with him today about using data to drive the growth of your business.
What it's about
Whether you know a thing or two about analytics, or you're a digital marketing agency trying to find new ways to sell to clients, Joel Burke from Outshine lets you in on the secrets he uses as an analytics expert to help his clients.
In this interview, Joel talks about the importance of using the data you collect, creating a cohesive work environment between your marketing and sales teams, and how to choose the best analytics tools.
Takeaways
Don't just collect data, use it
With technology constantly advancing, we've never had access to more data than we do today. Every digital platform you use generates tons of data, whether it be your website, social media accounts, advertising, CRM, or even your product.
The biggest problem businesses have is figuring out what to do with all this data they collect. They can't see how to turn it into actionable insight, or operationalize it in real-time.
To start, focus on the information from the data that's meaningful to your organization. From there, analyze it and put it to use right away, responding to visitors to your website, generating leads while they're still hot, or for whatever will help improve your practices.
To drive improvement, understand where your money is being spent
Knowing how much you spend on marketing and advertising versus how many leads that generated for your sales team allows you to measure the impact of revenue, and marketing's contribution to sales and pipeline creation.
If your marketing team spends a lot of time thinking about how they can best work with the sales team or vice-versa, Joel says one of the best entry points is to, instead, think more about how they can better share their data with each other.
"Analytics don't make you money directly, they just empower people to make you money."
The easier it is to measure the impact of your marketing efforts' influence on revenue, the more important the measurement is going to be.
Define your objectives before choosing an analytics tool
SaaS analytics tools are extremely good at marketing, and it's very easy for them to convince you that you have a problem that you might not have, so according to them, there's only one solution and it's to buy their software.
Before you start looking for tools, you need to think about the business objectives you want to achieve with your data projects, and then you can research tools that will help you reach those goals. If you start with the most basic objectives of your analytics projects, it becomes much easier to create clear documentation and outcomes, and will help you figure out exactly what kind of resources you need.
Show notes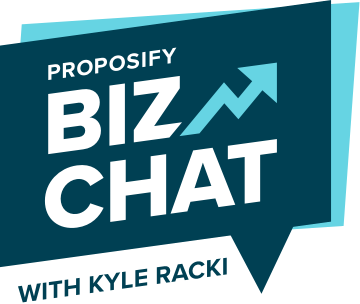 About the show
The Proposify Biz Chat is hosted by Kyle Racki, co-founder and CEO of Proposify proposal software. Each week, Kyle chats with friends and special guests about tips and strategies to help entrepreneurs, startups, and agencies grow profitable businesses.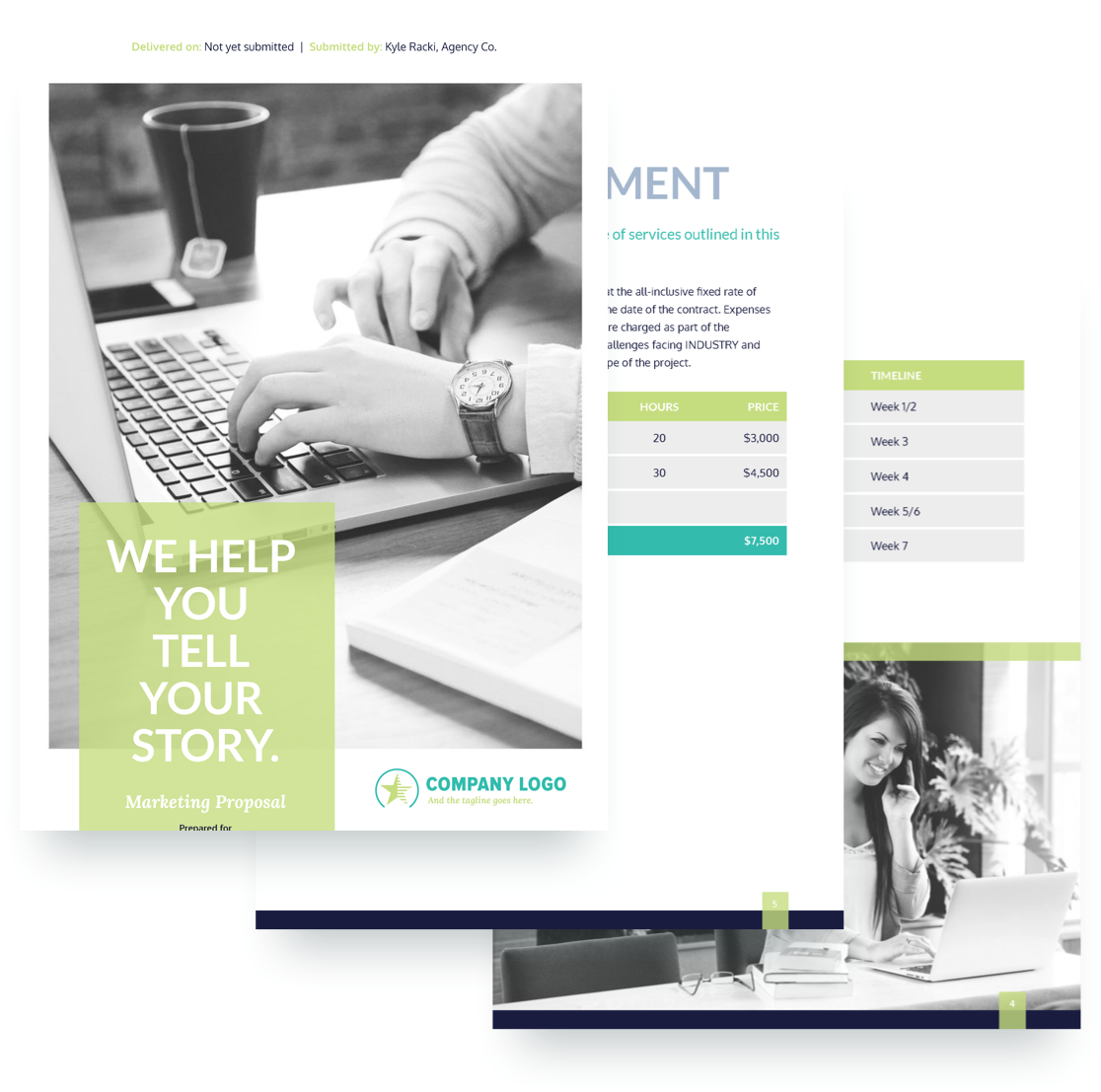 Your mission? Close the deal. Your secret weapon? Our proposal templates.
Our free, professionally written and designed proposal templates can help you win the battle for better business.
View Templates