The 3 Kinds of Proposal Template Strategies and How to Find the Best One For Your Team
On this webinar, you'll learn how to take your proposal design, content, and creation process to the next level with the best proposal template strategy for you.
On Demand
You may have a proposal template, but do you have a proposal template strategy?

If you have a proposal template without a proposal template strategy, you're missing out on a lot of the functionality, efficiency, and consistency that templates bring to your sales doc workflows.

If you want to streamline your proposal workflow and have your reps pumping out more accurate, customized proposals, this webinar is for you. We're outlining the three most common proposal template strategies, how successful teams use them, and the key factors that influence success for each one.
(P.S.: Can't make it for the live webinar? Register now and we'll send you the recording afterward to watch at your convenience!)
Hosted By: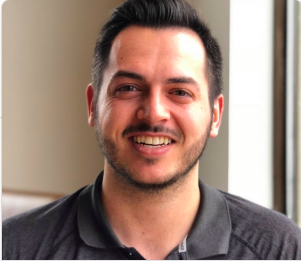 Nick Burdock
Customer Success Manager
In his role as a CSM, Nick helps over 100 companies around the world manage their proposal process, optimizing their Proposify experience and ensuring they see the most success possible with their proposals and proposal templates.
Lauren d'Entremont
Blog Manager
A Canadian Business Media Awards winner, Lauren has spent 10+ years writing for and editing business and trade publications, including the Proposify blog, and FranchiseCanada, FranchiseVoice, and Atlantic Books Today magazines.