Chaos vs. Control: How to Find a Happy Medium in Your Proposal Content Management and Collaboration Strategy
On this webinar, you'll learn how to keep your sales team collaborating on and customizing sales documents while maintaining a level of control and consistency with your content.
On Demand
When it comes to collaborating on projects like proposal creation, chaos and control can seem like the only two (mutually exclusive) options. You either maintain control by keeping tasks and content siloed within teams or departments or you open the process up to chaos by having multiple people trying to work on it simultaneously, with different versions of the document flying around.
It doesn't have to be that way. In this webinar, I'll show you how to remove silos without also opening the floodgates for duplicate, outdated, or just plain incorrect content and design and maintain some control without slowing the whole process down to a crawl.
(P.S.: Can't make it for the live webinar? Register now and we'll send you the recording afterward to watch at your convenience!)
Hosted By:
Lauren d'Entremont
Blog Manager
A Canadian Business Media Awards winner, Lauren has spent 10+ years writing for and editing business and trade publications, including the Proposify blog, and FranchiseCanada, FranchiseVoice, and Atlantic Books Today magazines.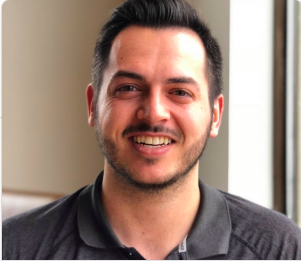 Nick Burdock
Customer Success Manager
In his role as a CSM, Nick helps over 100 companies around the world manage their proposal process, optimizing their Proposify experience and ensuring they see the most success possible with their proposals and proposal templates.